How is it to start a new job when everyone is working from home?
Starting a new job is often exciting and fun, but can at the same time be both strenuous and energy-consuming. There's a lot of information to take in and digest - new ways of working to learn, new names to remember and new faces to recognize. 

But how is it to start a new job during a pandemic, when everyone is working from home? When no one is sitting next to you and when all interaction you have with your colleagues is done via Slack, video or phone?
We asked our new colleagues Anneli, Che and Christopher. They know. 
What do you do at Hemnet?
Anneli: I work as Development Manager for one of our product development teams called Property Search. 
Che: I'm part of our mobile app team, developing our Android app.
Christopher: I'm working as an Infrastructure Developer as part of our platform team. Our big mission is to make the daily life of our developers as good and smooth as possible, so they can focus on what they do best. 
You all joined Hemnet recently, during an intricate time when all of us are working remotely. How has that been?
Anneli: I felt that I got a kick start. On the Friday before I joined I read about Hemnet Live, that Hemnet had started to enable property showings via video. I felt so excited to join a company which in such a fast paced and positive way could adapt to changes and develop a brand new product. The Monday after, when I started, I immediately took part of the Q2 planning which made it easy for me to feel that I was part of the team right away. 
Che: It has been a bit weird working from home since day one, but it's working well. I got all my working equipment delivered to my home on my first day. I feel like I'm really taken care of as an employee, but what has helped me the most is that I have a mentor, and a team, who really has taken time to make sure I feel welcome. Thanks for that, Erik and the rest!  
Christopher: My on-boarding has been very structured. I got a welcome package, a very clear schedule of my first time, a Trello board with all the different activities I was expected to take part of. I really felt that there was a clear plan for me and that has helped a lot now when we all are working from home. I also want to add that Hemnet has this warm and friendly culture which makes it even easier to get the feeling that we are close to each other.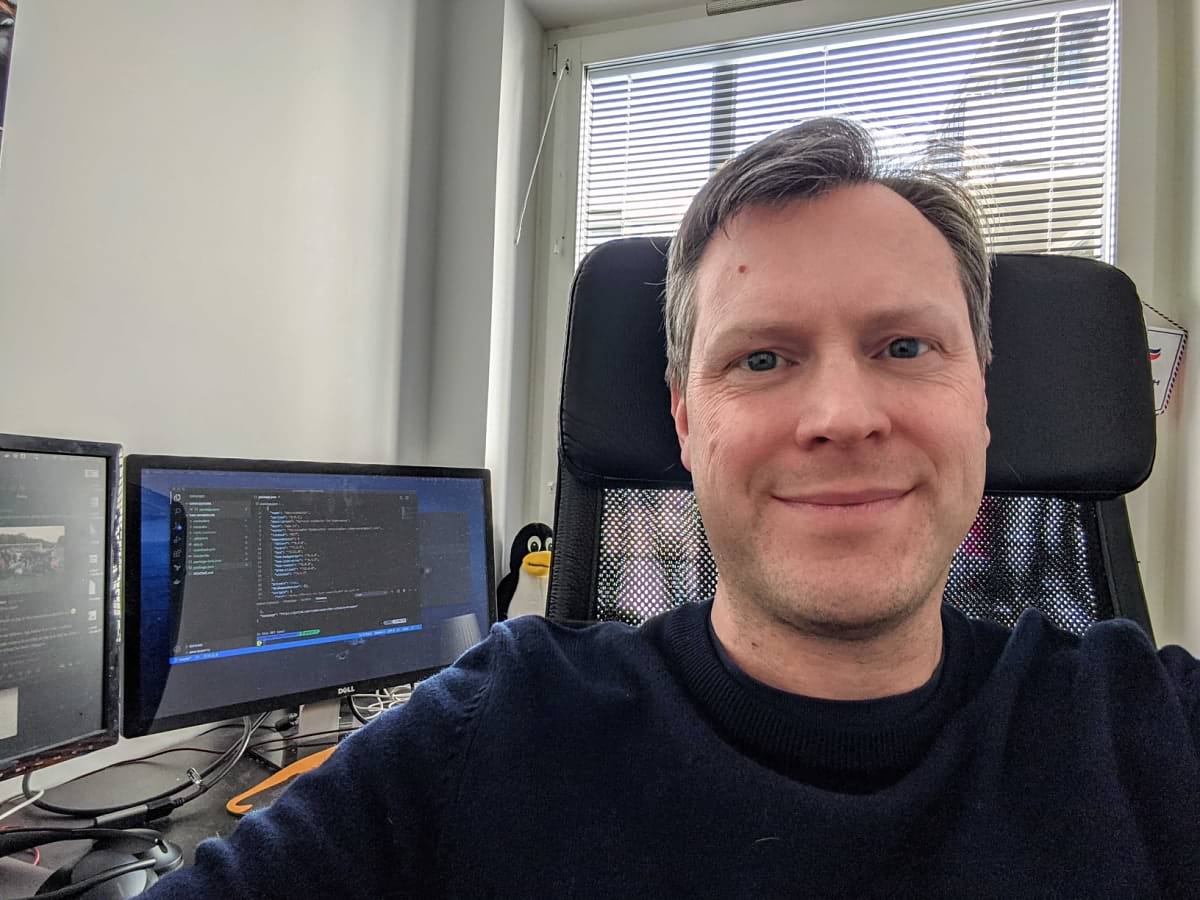 What has been the hardest part when starting a new job working remotely?
Che: I look forward to meet people from other teams more than I can today. It has for sure been harder to get to know people who you don't naturally interact with, as I do with people in my own team. 
Anneli: I agree. We don't get the opportunity to have informal chats next to the coffee machine or during lunch time. Even within the team, I think it has been bit more challenging. My team has been extremely welcoming and I try to join as many meetings in different constellations as I can and have a lot of 1-2-1s, and I have been impressed by the energy they are bringing to all kinds of remote meetings. But with that said, it is still a bit more difficult to get the full picture and get to know people when you are behind a screen. Luckily, for me, the team is a bunch of very friendly people which makes this easier for me.
Christopher: The Slack culture here is quite strong, which I think helped, but I do of course miss to ask the short, quick questions by just knocking on the shoulder of the colleague sitting next to me. The same with knowledge sharing and spontaneously learning, this is happening more frequently when you are closer to each other. This is something we discuss on our retros - how we can improve our ways of working remotely. I think there is a lot we can learn from this situation as a company, and bring with us when things are back to normal - how we as individuals and as an organization handle unexpected situations that force us to be flexible and adapt.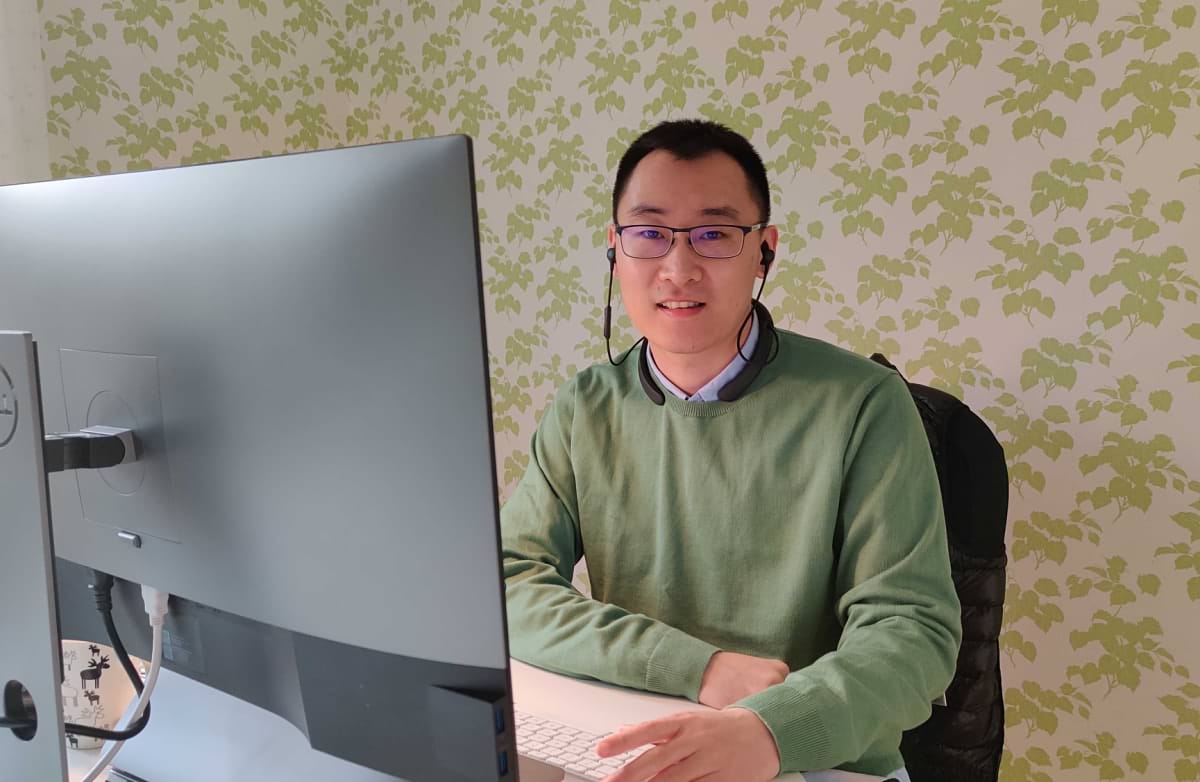 Any tips you want to share on what one can do to keep the energy and motivation?
Che: We are still very much in touch with each other in my team. We have stand ups, sprint plannings, groomings and so on. The only difference is that we are not physically in the same room. We are also doing a lot of shared screen coding.  
Christopher: It's the same within my team. We also arrange some virtual fikas together. I think it's important to keep as many of the activities we normally do as a company as possible. We are still having video meetings with the whole company once a week, we had an online hack day a few weeks back, easter egg deliveries and even Friday after works via video where some colleagues are DJ:ing for everyone who wants to listen. 
Anneli: Sharing screen and pair programming is a good way to reduce the feeling of distance and bring people closer together. But what I really can recommend is my punching bag I have next to my desk at home. That if anything makes me energized.